From October 2020 there will only be one Microsoft Refurbisher program
The MAR Program.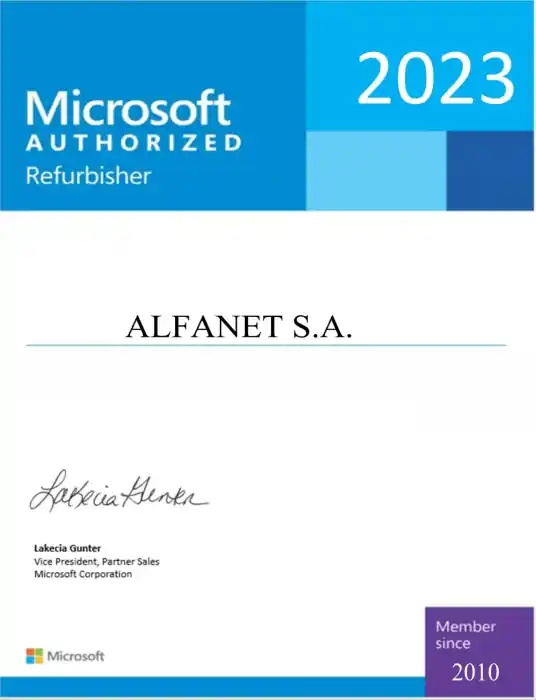 Microsoft Registered Refurbisher Program (RRPs) an overview of the process to transition into the updated Microsoft Authorized Refurbisher Program (MAR Program) with Alfanet.
From October 2020 there will only be one Microsoft Refurbisher program, the MAR Program.
RRPs who wish to continue to preinstall Genuine Microsoft product for refurbished devices may become Third Party Refurbishers (TPRs) and buy refurbisher products (Citizenship and Commercial) from ALFANET MAR partner who have a direct agreement with Microsoft to distribute and sublicense Microsoft product to TPRs.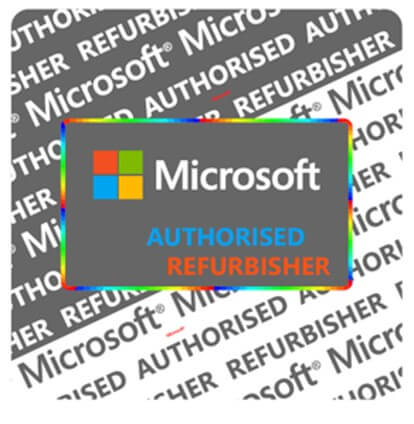 The simplest way to become an Alfanet TPR Partner!
Join the TPR program in 3 Steps:
1. Add your data at the TPR Registration form below.
2. Agree to business terms & Sign TPR Agreement (it will be sent over via email after registration)
3. Microsoft TPR Activation Appoval & Order Placement
During 48 hours from your registration you are going to receive an email where you will be approved by Microsoft as a Business Contact- Third Party Refurbishers (TPR). Together with the Microsoft approval you will receive the lowest prices for the Genuine Microsoft Windows 10 Pro & Windows 10 Home!
After receiving the email approval confirmation with the prices you will be able to place your 1st order. Depending from your location you will receive also the shipping & handling costs with DHL Express (Next shipment day delivered to your premises).*
No minimum quantity order requested!

Alfanet MAR provides access to low cost genuine Microsoft product for Refurbished Devices, also, offering services, solutions & software to Third Party Refurbishers.
Products Available from MAR :
Windows 10 Home
Windows 10 Pro
Widows 10 Pro Citizenship
Office pre-installation kit. (30 days trial version)
Office Web Apps
Access to reduced price genuine Microsoft product.
Digital capabilities to obtain digital product key and Genuine Microsoft Refurbisher Label (GMRL) for Windows product.
Access to MAR logo for market differentiation (volume requirements apply).
Potential access to additional services, support, imaging and refurbishing tools (inquire with MAR) and other products.
Training and technical support to transition to digital product
Access to preinstallation tools.
Potential access to Marketing resources.
Third Party Refurbisher license terms for Windows Products includes the following
TPR may refurbish Windows devices that meet the following criteria:

Devices must be used and previously had a genuine Windows product installed,
Devices must have been in distribution at least 6 months,
Device hard drive must be data wiped, and
Devices must be appropriately refurbished and tested.

Pre install genuine Windows software on Refurbished devices.
TPR s may not distribute Microsoft Product standalone Product may only be distributed pre-installed on eligible devices.
TPR's must adhere to terms and conditions of the MAR Program as per the agreement with the Alfanet MAR*. Terms of the MAR Program are provided by Alfanet. Alfanet as MAR is responsible for managing TPRs, onboarding, licensing, imaging, operations, etc.
TPRs must provide reporting required by Microsoft, through Alfanet, that has a continued relationship with Microsoft, which will be a third party beneficiary of the TPR / MAR license terms.
A TPR may have agreements with more than one MAR.
Continued access to genuine Windows products with simplified purchasing & product key acquisition
TPR may refurbish used Windows devices, even devices without a visible COA.
TRPs receive technical training & support from their MAR, including imaging tools, processes requirements, and transition to digital product keys.
TPRs can request MAR partners to register their own brand to be printed on the MAR COA.
TPRs may be allowed to use MAR logo if pre-defined (volume) requirements are achieved.
Training and technical support to transition to digital product
Potential for TPR to distribute refurbished computers under its own 'brand' name (restrictions apply, please discuss with MAR)
TPR Onboarding Process Alfanet makes it simple for you!
Beginning October 1, 2020, Microsoft Refurbisher product may only be acquired in the MAR Program, which requires a refurbisher to sign an agreement with a Microsoft Authorized Refurbisher partner and onboard as a Third Party Refurbisher. With Alfanet you get the best conditions and prices, at next day delivered *.
* valid for EU countries