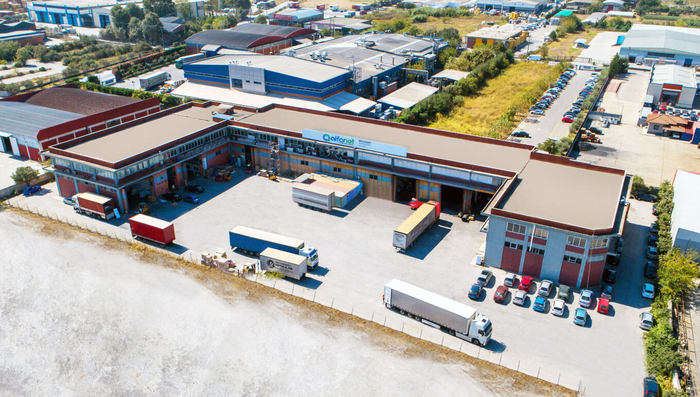 Alfanet S.A. is the largest refurbished IT and Telecom equipment company in Greece and the Balkans and one of the first and largest certified Microsoft Refurbishers (MAR) in Europe.
With 6.000m² facilities in the Industrial Park of Kalochori in Thessaloniki, sales offices in Athens and warehouses in various European countries, Alfanet S.A. offers unique high-tech solutions to thousands of businesses both in Greece and the rest of Europe, aiming to provide quality and optimal service to its network of partners and customers.
As one of the most innovative companies in its industry in the world, distinguished for our ISO 9001, ISO 14001, ISO 27001 & ADISA operating procedures, every equipment purchase from us provides warranties and trust.
In our 25 years of active presence in the distribution of Refurbished IT & Telecom equipment, we have:
4,000+ loyal customers in Greece and the rest of Europe
500+ ready-to-use IT & telecom systems from branded manufacturers such as HP, DELL, IBM, LENOVO, FUJITSU, SIEMENS, TOSHIBA, LG, SAMSUNG, SONY, LEXMARK, CISCO, EMC, AVAYA and many others.
200+ suppliers worldwide
100+ highly skilled employees
Sales of thousands of pieces of equipment every month
Alfanet SA, as a pioneering and innovative company, is building on the future of the growing market of refurbished IT & telecom equipment, aiming at the continuous improvement of its services by promoting the personal development of its employees and partners.
At Alfanet SA we believe that success is built around people and we are committed to encouraging and supporting the success of every member of our team.