An environmentally friendly way to safely dispose of IT equipment at the end of its life cycle.
We know that disposing of your old IT equipment can be a time-consuming process that you don't have time to sort out.
Decommissioned IT equipment, however, can create many problems for a business. From zoning to more complex ones that can even result in fines based on current environmental laws.
Why to retire your decommissioned IT equipment?
Benefit from rewarding recycling!
You are freed from equipment maintenance costs
You save valuable space in your facilities!
Get rid of your redundant IT equipment easily!
Contribute to environmental efforts for Green IT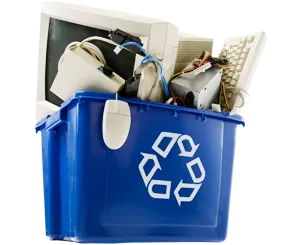 Why us...
See why Greece's financial institutions, the most known insurance companies, multiple supermarket chains, and the largest shipping businesses trust us!
We buy your reusable IT equipment and give you the highest residual value
The entire package collection and shipping process is completely free.
Certified data deletion of storage media
We are the only Greek company certified with ADISA and ISO 27001
We give you a certificate of data destruction
We responsibly reuse or recycle your equipment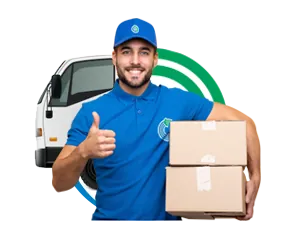 The steps of the process of withdrawing your equipment
Step 1
Contact us
Make a relative estimation of the equipment you have
Step 2
Select the appropriate date
Ask us the nearest date we can come to your facilities
Step 3
Our staff collects your IT equipment
We come to your place, pack, palletize and transport your IT equipment
Step 4
Evaluation of equipment at our facilities
Your IT equipment is evaluated by our specialized technicians and classified into usable and non-usable
Step 5
Certified data deletion
Your sensitive data is permanently deleted from your storage media
Step 6
Refurbishment or recycling
The IT equipment is remanufactured or forwarded to recycling processes
Frequently asked questions about the process
To make it easier for you, we have collected the most common questions our customers have about the Asset Disposal process.
Learn more
Data Security
Do you want to learn more about the procedures we follow regarding the deletion or destruction of data?
Learn more
*Decommissioned IT equipment removal service only applies to businesses and not private individuals.