Being the largest distributor of Refurbished IT and Telecom equipment in Greece and the Balkans, we hold the most important certifications in our industry, maintaining our position as the market leader.
MICROSOFT AUTHORIZED REFURBISHER
We install the genuine Microsoft Windows OS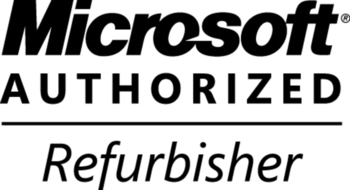 Being the first exclusive Microsoft partner for Greece for years now, and as one of the 25 companies worldwide that hold the Microsoft® Authorized Refurbisher (MAR) certification, we follow Microsoft's refurbishment requirements, by installing the original Windows software on every refurbished PC we remarket. In this way we safeguard our customers from using an illegal software, which can lead apart from lack of updates to legal implications with Microsoft. As proof of installation of legitimate Windows software, we affix the authenticity sticker - Windows 8.1 or 10, Certificate of Authenticity (COA), on each equipment we resell, which adds an extra added value and peace of mind.
Microsoft® Authorized Refurbisher (MAR)
MICROSOFT SURFACE AUTHORIZED RESELLER
We represent the innovative new Microsoft Surface business series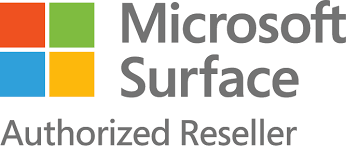 Alfanet is the first company to launch the new Microsoft Surface professional products series to the Greek market and to become the first Greek company to be certified as a Microsoft Surface Reseller. The commercial Surface series is designed and manufactured by Microsoft and includes the Windows 10 Pro operating system.
Microsoft Surface is a series of touchscreen-based personal computers and interactive whiteboards designed and developed by Microsoft, running the Microsoft Windows operating system, apart from the Surface Duo, which runs on Android.
ADISA
We provide the top equipment & data disposal process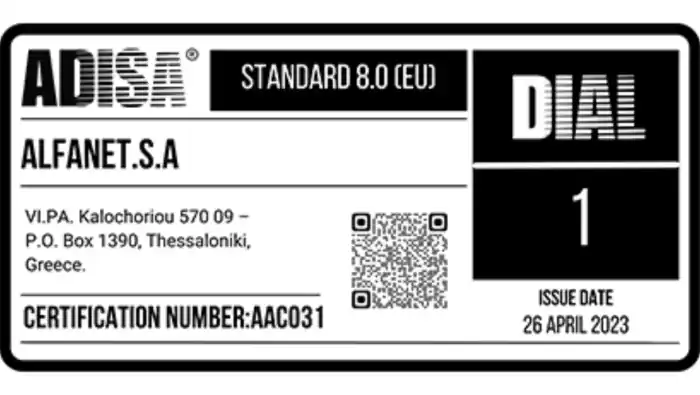 Alfanet S.A. is the only company in Greece and Southeastern Europe that meets the ADISA requirements, the leading industry accreditation scheme for companies who provide IT Asset Disposal services.
The Asset Disposal and Information Security Alliance (ADISA) underwrites best practices for data security for asset recovery and disposal companies. ADISA certification reflects the highest standards of safety, environmental responsibility and confidentiality in the industry.
ADISA is the only industry-specific accreditation in IT asset disposal. Achieving this accreditation requires meeting a stringent checklist of standards and undergoing regular, unannounced operational and forensic audits by a group of independent UKAS-certified auditor
BLANCCO
We offer certified and secured data erasure

Blancco, which we represent in Greece since 2011, is the leading data erasure company worldwide, providing 100% secure and certified data erasure from any storage media (hard drives, SSDs, flash media, smartphones).
Blancco's erasure tools have been tested, certified, approved and recommended by 15+ government agencies and leading organizations from around the world including NATO, DIPCOG, USA DoD, ADISA and Common Criteria.
In addition, its tools meet the highest standards for secure data erasure in accordance with privacy and security regulations around the world, supporting 25+ erasure standards including. 22 M, DoD 5220.22 M ECE, NIST 800-88 Clear, NIST 800-88 Purge, Firmware Based Erasure, Extended Firmware Based Erasure, HMG Infosec Standard 5, Higher Standard, HMG Infosec Standard 5, Lower Standard, National Computer Security Center (NCSC-TG-025), Navy Staff Office Publications (NAVSO P-5239-26), NSA 130-1, OPNAVINST 5239. 1A, Peter Gutmann's Algorithm, U.S. Army AR380-19, Royal Canadian Mounted Police RCMP TSSIT OPS-II, BSI-2011-VS, Cryptographic Erasure, TCG Cryptographic Erasure and Random Byte Overwrite (3x).
ISO 9001
We guarantee top quality products and services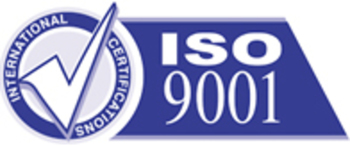 Alfanet SA is an ISO 9001 certified company, following all ISO quality assurance procedures in order to provide our customers with the best possible quality in the products we remanufacture at our facilities.
We systematically improve to fully meet and exceed our customers' expectations in terms of our products and services. The high professional ethos we demonstrate provides us with recognition and credibility in our industry.
With our reputation as a leader in our field and the superior quality of our products, we are able to continually evolve in partnership with our dedicated and highly skilled employees who achieve our quality goals and through motivation for personal success.
ISO 14001
We respect the Environment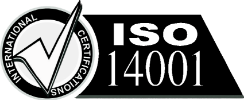 Alfanet S.A. is certified according to EN ISO 14001:2015 for compliance of its environmental management system.
The International Standard ISO14001 defines the requirements for the development and implementation of an Environmental Management System. Through a systematic approach we identify the impact of our activities on the environment and set goals, targets and programs to monitor and reduce this impact.
The 14001:2015 standard is a confirmation of the increased environmental awareness of our company's HR and fully aligns with our strategic objectives.
ISO 27001
Maximum Security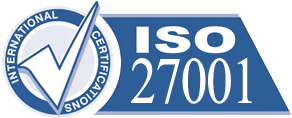 ISO 27001 is the standard that defines the requirements for an Information Security Management System and helps an organization to adequately manage and protect the information and data of all stakeholders related to its activities. Alfanet is certified according to the above standard in the field of applications: "ITAD Services, Secure Erasure and Destruction of Confidential and Sensitive Data and Remarketing of Disposed IT and Telecom Equipment".